Over the last 15 years, FBS has collected the most up-to-date, ready-to-use, geospatial products for Ontario.
We strive to provide new, complementary data sets to meet the ever increasing demand for location intelligence tools.
---

First Base Solutions owns and operates seven Cessna aircraft equipped with high resolution cameras ready to capture aerial imagery across North America and the Caribbean. FBS offers value added post production services including orthorectification, colour balancing, mosaicking, stereo models, and custom feature extraction.

Learn More

First Base Solutions will produce complex, precise custom mapping of your site such as ground feature delineation and 3D terrain modeling based on our aerial photo. FBS also provides geometry retrofitting, data massage, format conversion, datum translation and reprojection services for your legacy spatial data.

Learn More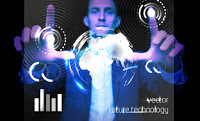 Enhance your business' productivity with a custom web mapping application. We can offer a host of user-friendly solutions based on your choice of technologies. We take care of complex technical issues for you with a rapid time to market, leaving you free to focus on your business, close sales, and service customers.

Learn More

Vivid, large format colour prints for golf course design, legal exhibits, commercial property marketing,and more. Have us compile a custom map combining your data with ours. Add logos, label special features, add any data you choose.

Learn More
---
Discover More